Memorial Dedication Ceremony of Hamilton AFB Flight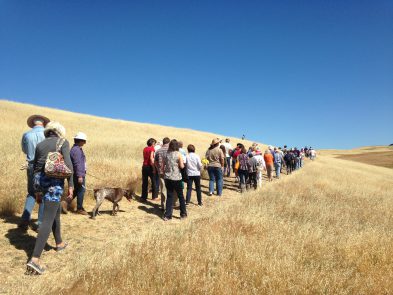 Posted by Tom Walsh
Novato Patch
June 19, 2014 at 10:37 AM
Captain George Burk returned again Wednesday to the crash site of "Visco 57" which went down on May 4, 1970 shortly after takeoff from Hamilton Air Force Base.
This time he brought with him the family members of those who lost loved ones on that fateful flight of which he was the lone survivor.
Wednesday's private ceremony brought families together from all over the U.S. the UK and New Zealand.
A memorial bench and plaque now overlook the site which straddles the Roche Winery and Sonoma Land Trust properties.
The Travis Air Force Base Honor Guard participated in the dedication.