For Health Care/Safety/Fire Prevention
"What a remarkable story! You have made a real contribution to all the people with disabilities and indeed their friends and caregivers by sharing your observations in this way."
-Mayo Clinic
Understandably so, George Burk has a special place in his heart and mind for health care and safety professionals, first responders, and firefighters. He knows their importance in our lives and their unique challenges.
A horrible plane crash in 1970 left him horribly burned and severely injured. He wasn't expected to live. Lying in a field, burned, broken, scared and praying to God to not let him die in that field all alone. The first two people he saw outside the burning plane were volunteer firefighters. Its first responders like them that helped save his life. George didn't know that a few minutes after the plane crashed a rancher accidentally and miraculously discovered him on fire. The rancher extinguished the fire on his body and went for help. George's rescue and recovery has been called a miracle. The professionalism, perseverance and commitment of his doctors, nurses and staff gave him a second chance to live. The love of his family gave him a "why" to live so he could endure almost any "how." His 35 years experience with Post Traumatic Stress Disorder (PTSD) and the psychological, spiritual and holistic health strategies he uses daily.
George's story is one of turning a tragedy to a positive, accepting change, thinking and acting like a survivor, not a victim.
He spent 90 days in intensive care. When prevailing medical wisdom indicated otherwise, his two doctors and nurses worked tirelessly to keep him alive. He survived numerous life-threatening issues and had two Near-Death Experiences (NDEs). George crossed the bridge, saw the door and saw the light. He believes we all have guardian angels.
From outstanding high school and college athlete, George's message is one of making change an ally, and overcoming adversity in daily living. He speaks with passion and compassion, humor and dignity about the strength of the human spirit and the innate will to survive. He knows that every human life has value and meaning. George challenges his audiences to think positive and to have a personal plan with a vision, goals and objectives. He opens hearts and minds to look toward the future, not the past, and encourages doctors, nurses, administrators and care givers to identify obstacles and triumph over them. George challenges first responders to follow established procedures and to always wear their equipment properly.
George's first book "The Bridge Never Crossed - A Survivor's Search for Meaning" is a compelling story of optimism, perserverance, courage and faith.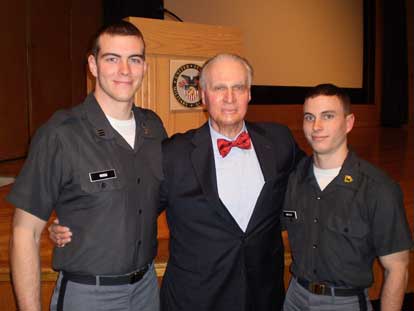 George's presentations are:
Inspirational - Become inspired to achieve more in your personal and professional life.
Educational - Learn how to deal with stress, fear, competition, risk and change.
Entertaining - George will make you laugh, cry, and you'll be moved. It's not a speech - it's an Experience.
Audience Focused - George tailors his presentations to meet and exceed the needs and expectations of his audience.
George Burk's Clients Include:

Arizona Alarm Association Conference, Wild Horse Pass Resort & Casino, Phoenix, AZ
Oregon State Fire Marshal's Hazardous Materials Conference, Sun River Resort, OR
North Dakota Homeland Security Hazardous Materials Conference, Bismarck, North Dakota
Virginia Hazardous Materials Conference, Norfolk, Virginia
International Associaton of Fire Chief's (IAFC), HazMat Conference, Hunter Valley, MD
HotZone Safety Conference, Houston, Texas
British Columbia Fire Training Officers Conference, Langley, B C.
Oklahoma Department of Emergency Management Conference, Norman, OK
Fire & Emergency Services, Luke AFB, AZ
Kansas City (MO) VA Hospital Veterans and Staff
Florida Veterans Adaptive Golf Project
B.C. (Canada) Fire Chief's Association
Ontario (Canada) Professional Firefighters
Phoenix Fire Academy
Army Corps of Engineers, Savannah, Georgia, District's 1st Serious About Safety Conference
Army Corps of Engineers, Alaska District's, Annual Celebrate Safety Banquet
Army Corps of Engineers, Mobile Alabama District's, Annual Celebrate Safety Conference

Some of George's Popular Keynotes and Training Seminars include: