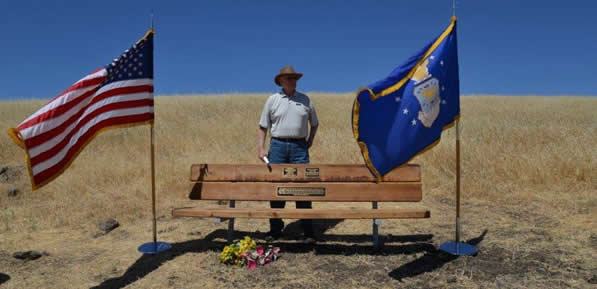 Captain George Burk, USAF (Ret)
"If you expect a difference, make one. If you want a miracle, be one."
About George: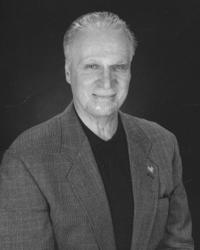 George Burk, keynote speaker, trainer, author, Vietnam veteran and sought after speaker inspires and motivates people wherever he speaks.
For over 30 years, thousands of people around the US and internationally have heard his positive and upbeat message of faith and overcoming adversity. His messages are presented with passion, humor, and warmth - making George Burk a leading authority on Overcoming Adversity, Organizational Management, Value Centered Leadership and Quality in Life and Work. George shares his 35 years experience identifying and managing Post Traumatic Stress (PTS) and Survivor Guilt and his strategies to lead a productive life. Captain Burk is a highly decorated military officer and career public servant. His story of survival was shown on the Discovery Health Channel.
In 1970, George was the sole survivor of 14 passengers in a military plane crash. He suffered burns over 65% of his body and multiple internal injuries. His rescue and recovery have been called a miracle. He spent 90 days in intensive care, and 18 months in the hospital. For over nine months after leaving intensive care, he was paralyzed and not expected to walk again. While in the ICU, he had two Near-Death Experiences (NDE's). He saw the bridge, saw the door, and saw the light. He believes we all have guardian angels. George says, "If you expect a difference, make one and if you want a miracle, be one." His belief in God and messages of faith, hope, perseverance, commitment and to never give-up inspires and challenges audiences to be all they can be.
If you know of an organization or company who could benefit from hearing George's message, or who is seeking an outstanding keynote speaker or trainer, please put us in contact with each other. Email George with the name of the group, or company, contact name, address and phone number.
For more information about George's keynotes, training seminars and books, contact him: gburk@georgeburk.com
P.O. Box 6392
Scottsdale, AZ 85261-6392
1-480-212-6321
A realist is an idealist who has gone though the fire and been purified. A skeptic is an idealist who has gone through the fire and been burned.
– Warren W. Wiersbe